Home
First Class and Business Class Vehicles
VIP Chauffeur Service in London
Chauffeur Service London is the perfect solution for busy people who want to make the most of their time. Our company provides a luxury service for a range of customers and is comprised of experienced professionals who will take you wherever you need to go, safely and efficiently
AVS Chauffeurs LTD takes great pride in offering luxury cars and professional drivers at an affordable price. We'll make sure you get to your destination on time and in style. Plus, our luxury cars are spacious and comfortable, perfect for long trips or short rides around town.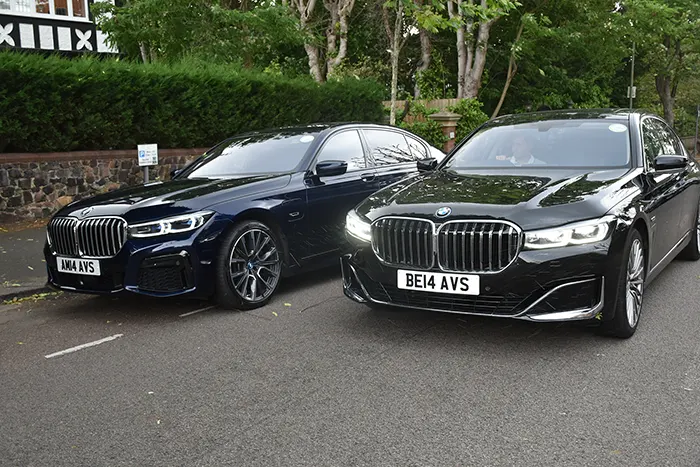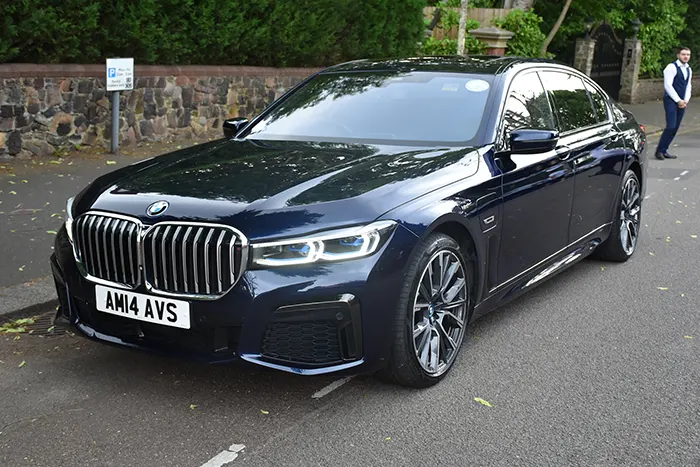 We will always guarantee our best rate and hospitality.
Amir Cameron - Director
WHAT CHAUFFEUR SERVICE LONDON HAS TO OFFER
See what Chauffeur service London can do for you
WHY CHOOSE US
Proudly Serving the London Area Since 2016
7 CORE VALUES
That make us the best transportation company in the area
FIRST-RATE CUSTOMER SERVICE
CLEAN AND WELL-MAINTAINED VEHICLES
INNOVATIVE USE OF TECHNOLOGY
PURSUIT OF CONTINUOUS IMPROVEMENT
SAFETY AS OUR HIGHEST PRIORITY
HIGHLY TRAINED PROFESSIONAL DRIVERS
7 CORE VALUES that make us the best transportation company in the area
FIRST-RATE CUSTOMER SERVICE
CLEAN AND WELL-MAINTAINED VEHICLES
INNOVATIVE USE OF TECHNOLOGY
PUNCTUALITY AND VERACITY
PURSUIT OF CONTINUOUS IMPROVEMENT
SAFETY AS OUR HIGHEST PRIORITY
HIGHLY TRAINED PROFESSIONAL DRIVERS
Why AVS Chauffeur Service London? 
Our chauffeurs are known for their professionalism and we ensure to hire highly skilled individuals who are known for their extensive route knowledge and immaculate manners. The safety and comfort of our passengers remains our number one priority at all times, and we always ensure that our passengers needs are being met, both prior to, during and after the journey.
We offer various chauffeuring services, including airport drop-off and pick-up, special events and hourly bookings. Our fleet consists of various new first class, business class and business van vehicles, including the Mercedes S-class and Mercedes V-class, along with environmental friendly electric vehicles, such as the Mercedes EQV.
I couldn't be happier with the service I received. It was great and your car was amazing. Thank you for your great service and I will continue to refer friends and family to you all.
Betty Finsen
Great customer service, wonderful drivers and by far the best and most affordable transportation company I have used. Thank you soo much!
Mark Williams
The driver was on time and extremely courteous and I had no problems at all. Great service and will be using again.
Abdulaziz Ahmed
COMMITMENT TO WORK
Reliable and Safe Transportation Services
Extensive Selection
AVS Chauffeurs LTD is the perfect solution for busy professionals who need a reliable and safe way to get around town. Our chauffeurs are professional drivers with years of experience navigating London's streets. We offer competitive rates and our fleet of luxury cars will make sure you arrive at your destination in style.
Safety First
Experienced staff and professionally trained chauffeurs
Reasonable Rates
We can offer you the right vehicle at the right price to fit your budget
Largest Fleet
We offer an extensive fleet of vehicles including sedans, limousines and coach buses
Nationwide Service
We provide our transportation services nationwide
OUR FLEET
Browse Our Cars
Why should you opt in for Chauffeur service London?
Don't Know The London Streets
As an outsider who rarely visits London, you may find that you cannot drive, have problems driving or don't have the chance to get driving in the city. If you happen to be in this situation, you should know London Chauffeur company services are available for your transportation needs.
Can't Find Time to Get Yourself Around
There may be so much on your schedule that you simply do not have time to get yourself around. That's one of the reasons why we have introduced AVS Chauffeur service London.
You Save Time And Hassle
It doesn't matter who you are or what type of transportation you need. Whether they are personal or professional, Luxury Chauffeur service London can provide private chauffeur services to meet your needs.
You Cannot Compromise Safety And Reliability with Chauffeur service London
Since 2016 we have become accustomed to meeting the needs of all our clients from around the world. We offer first-rate services to all clients and ensure that their safety remain the number one priority for all our drivers, who also receive extensive training on this.
You will always be on time
We provide services well in advance and ensure punctuality remains as one of our number one priorities as a company. No matter where you are going or coming from, our drivers will always be there on time.
Payment method?
The secure payment will made true Google Pay, PayPal and Bank card.
What Type Of Cars Chauffeur Service London Own?
The First Class, Mercedes-Benz S-Class use for Luxury foreign and domestic Customers.
The Business Class, Mercedes-Benz E-Class use for Luxury foreign and domestic Customers.
The Business Class, Mercedes-Benz V-Class use for Family Luxury foreign and domestic Customers.